Monday, August 27, 2012
I'm headed to the Great White North tomorrow bright and early, so today is a laundry, packing, find birth certificates, passports and green cards, buy stuff to make my kids be quiet on the plane, tie up loose ends kind of day. Also, my hubs bought me an iPad over the weekend, so I also have big plans to download all manner of brain-decaying cartoons onto it for the flight tomorrow. I have a firm "parenting rules don't apply at 30,000 feet" rule when we're flying. I'm all about tons of junk food and cartoons to survive.

I hopped out of bed at 6 and have been going full-steam since then, but I'll take a sec to update the blog because I'm just organized like that. Unfortunately, I'm too busy to think of a cutesy name for today so you're just gonna have to deal.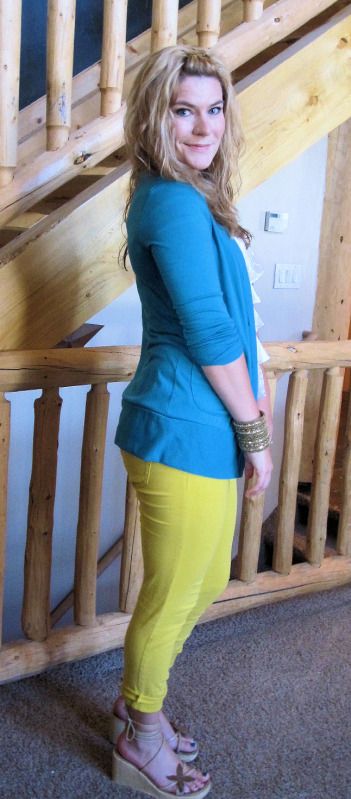 Tiered top: Local (My Sister's Closet I really have to stop shopping there)
Jeans: Local (Contagious)
Cardi: Love on a Hanger
Espadrilles: Soda
Cuff: F21
I felt like color-blocking last Thursday, so I brought out the yellow skinnies and added this cardi. I Wore this over to the elementary school for "Back to School" night. I am such a MOM.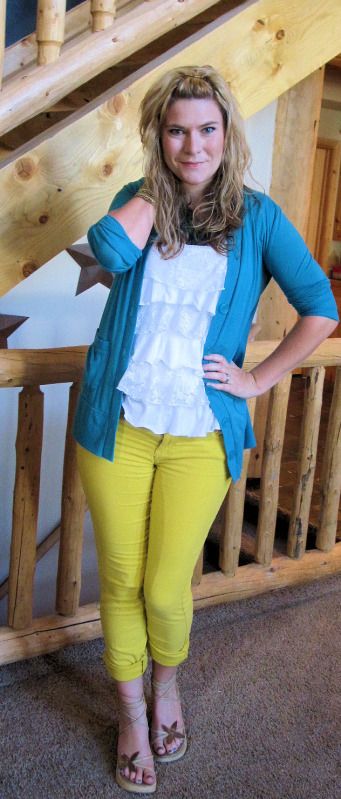 And in the name of honesty, I should say that the cardigan lasted about five minutes because I was too hot.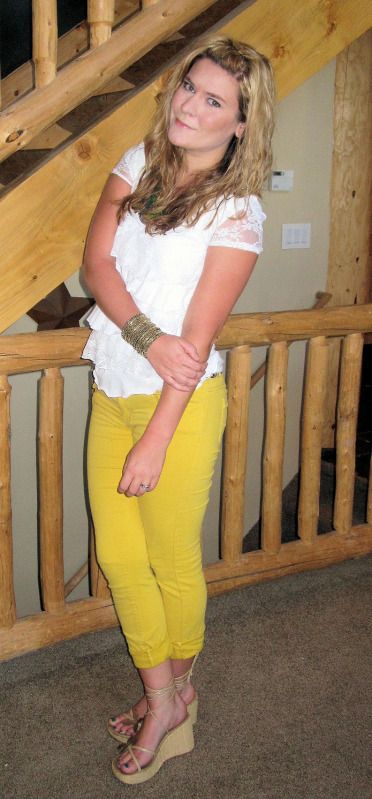 Luckily the outfit still looked good... just decidedly less color-blocky... without it.

Of course, the best part of the outfit are the accessories: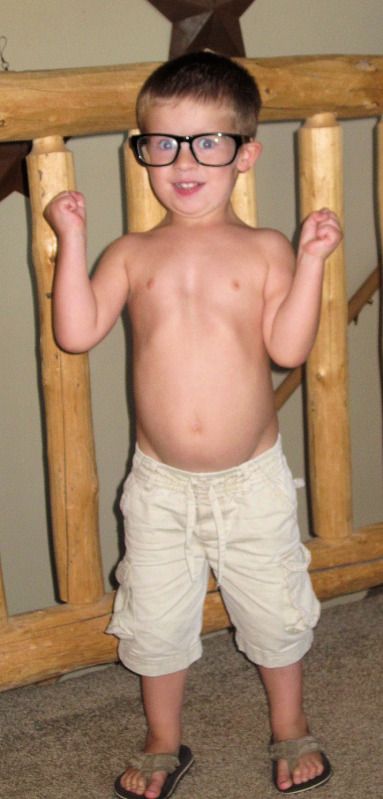 He's been working out lately.
Alright, I am off to run like a chicken with it's head cut off. Hooray! I also remembered where my son's birth certificate is! I feel so organized.

..until I look in my laundry room.