Wednesday, June 29, 2011
I think we all know how vocal I am about hating summer. I am not a hot weather girl. We were just on vacation and it was blazing hot and it just made me become whiny and unpleasant. Just ask my husband.

I'm all about fall. When autumn hits, I'm the happiest girl ever. I get to wear cute blazers, spend time blowing out my hair and wear boots again. Oh, boots. But alas, it is just the beginning of summer, which means shorts, tees and flip flops for me. In the summer months, you basically have to pay me to get me to blow dry my hair. Something about being in my hot bathroom after a shower and blasting my heat with heat with it's 100 degrees outside doesn't *really* appeal to me. So I tend to go au naturel and just let my hair air dry. Problem is, I have super thick, wavy hair that can make me look like a hobo if I'm not careful, so I'm always on the lookout for hairstyles that I can pull off without heat. The last few days I tested out a few new styles to report to you and I'm EXCITED!



So last year I positively lived in the side braid. I think it's because when I don't blowdry my hair, the front gets a little wonky and flat so I'm always looking to get it out of the way. But I'm still totally wearing it like this all summer, especially since we spend a lot of time swimming and in and out of water and I don't have time to fuss with my hair a lot. To try this for yourself, just gather a small section of hair over your forehead, leaving section in front that you can gather from for your french braid. Then, braid it back and pin it wherever you want. This also looks super cute in a ponytail too.

Also... I got a new couch since that picture... so don't feel bad for me anymore.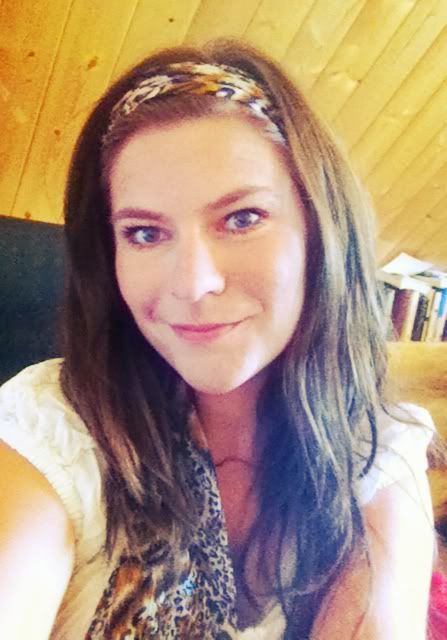 The other day I had to do something with my hair before I went out to run errands and I found a superlong scarf that I usually save for fall. Seriously, the thing is like 10 feet long. Luckily, I was dressed pretty plainly in a white tee and khaki skirt, so I pulled my hair in a quick pony, tied this around my forehead and shook the pony out. Um, hello instant hair. Then I just let the ends fall over one shoulder and it was totally boho and looked like I used effort. YAY for pretend effort!


So the other day I came across this tutorial for doing no-heat curls and I was a little skeptical because it seemed TOO easy. Like, I actually had all of the stuff to do it in my vanity already and that never happens. It's also why I never make crafts. ANYWAY, I decided to try it anyway, which you would already KNOW if you were a fan on Facebook (see right) and OMGOMGOMGOMG I can't believe how awesome it turned out.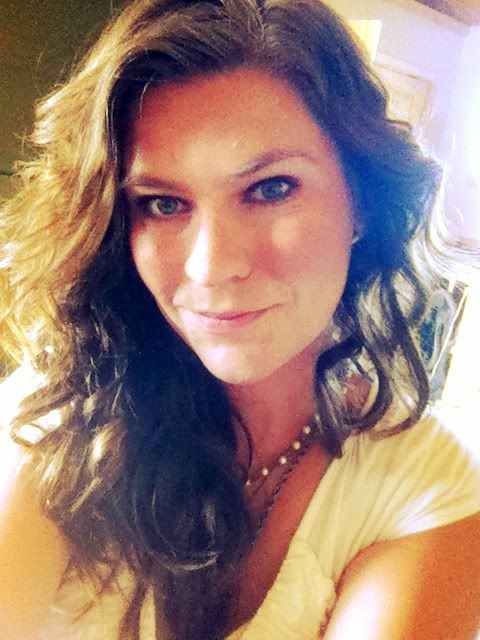 Can you believe I got these with NO heat and about three hours? It's the most brilliant thing ever. You really need to watch the tutorial, but basically all you need is a sport stretchy headband. Seriously, that's it. I washed my hair, combed through some mousse and let it air dry before tying up my hair and it really worked perfectly. I am a believer! When I took the headband out I added some flexible hairspray, tousled with my hands and I was donezo. I want to try it overnight to see what results I get.



Then, since I was heading out to something more casual, I pinned half up and called it good. The curls totally lasted all night and I still have bouncy waves this morning. I also really love the half up look when I haven't blow dried. I just pin my bangs back and pull the rest up. The trick to making it look messy and romantic is to use bobby pins, not a hair elastic. Just cross 'em so they stay forever.

Hopefully that's enough to get you out of the ponytail zone this summer. Although, I do understand the necessity of a ponytail. The other day I was being vain and wore my hair down to a workout class and then cursed myself the entire time... eww sweaty neck. I'm just saying you don't need a ponytail EVERYDAY. Summer is made for messier hair. Embrace the mess!

Anyone else have any good summer hair ideas?